Park for free in Helsinki
Several of our Helsinki cars come with a permit that allows you to park a 24Rent vehicle free of charge during your reservation in areas that require a parking permit issued by the City of Helsinki.
The same permit also allows you to park in Espoo and Vantaa on spaces reserved for shared cars (marked with a supplementary sign).
Where to park
The Z permit in your car allows you to park, without charge, during and at the end of your reservation on the following spaces managed by the City of Helsinki:
Time-limited parking spaces with at least a two-hour restriction (no parking disc needed)
General metered / pay and display parking spaces (no need to pay)
Resident or business parking spaces for permit holders A–O
Parking spaces for Z permit holders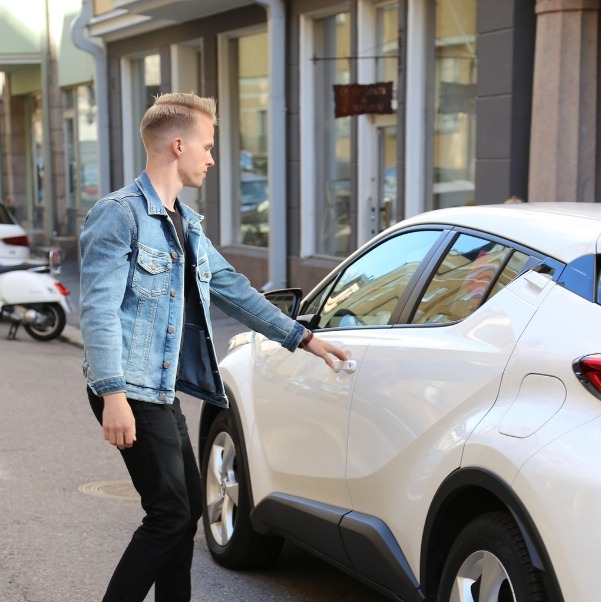 Parking restrictions
You cannot park on time-limited parking spaces with a restriction for 60 minutes or less.
Please note that regardless of the Z permit, you must adhere to all standard parking rules and regulations. Do not park on yards, in front of gateways or pedestrian crossings or on areas with an effective or upcoming request to move vehicles within three days (a Siirtokehotus sign).
Tip! If the previous renter has parked against rules or terms, do not repeat the mistake but park legally. This will save you money and trouble later.
When reserving a car, check the car details to see if the car in question has a Z permit.